ZERO DSR
The Zero DSR is an ampedup version of the Zero DS, bringing unprecedented levels of power and torque to the world's most versatile electric motorcycle.
| | | | |
| --- | --- | --- | --- |
| CITY RANGE1 | PEAK TORQUE2 | TOP SPEED4 | WEIGHT |
| 262 km | 146 Nm | 163 km/h | 190 kg |
| | | |
| --- | --- | --- |
| 2021 | ZF14.4 +CHARGE TANK | +POWER TANK 6 |
| CIty RANGE 1 | 262 km | 328 km |
| HIGHWAY RANGE 1 | 126 km | 156 km |
| COMBINED RANGE | 169 km | 212 km |
| PEAK TORQUE 2 | 146 Nm | |
| PEAK POWER 3 | 52 kW @ 3.850 rpm | |
| LICENSING REQUIREMENT | A2 Licence | |
| TOP SPEED 4 | 163 km/h | |
| POWER PACK MAX CAPACITY | 14,4 kWh | |
| TYPICAL COST TO RECHARGE | 2,96 € | |
| CHARGE TIME, TO 95% 5 | 9,3hr 2 hr | |
| » W/ ACC. CHARGER, TO 95% | 5,2 hr | |
| WEIGHT | 190 kg 201 kg | |
| SEAT HEIGhT | 843 mm | |
| POWER PACK WARRANTY | 5 years/unlimited km | |
1. Range and top speed vary based on riding style and drivetrain configuration. 2. Peak torque is net torque according to UNECE regulation No 85. 3. Peak power is net power according to UNECE regulation No 85. 4. Top speed may vary with state of charge, rider and riding conditions. 5. Charging time and range may vary. Charging rate is dependent on charge station compatibility and capacity. Range varies by model, options and riding style. 6. The Power Tank is not compatible with motorcycles equipped with the Charge Tank or with an additional 6 kW Rapid Charge module installed.
©2020 Zero Motorcycles, Inc. All rights reserved. Zero Motorcycles, its logo, Zero S, Zero SR, Zero DS, Zero DSR, Zero FX, Zero FXS, Zero SR/F, Zero SR/S, Zero DSRP, Zero FXP, Zero MMX, Z-Force® and Take Charge™ are trademarks or registered trademarks of Zero Motorcycles, Inc. Specifications and pricing are subject to change without notice. Imagery may not reflect most current product specifications. Zero Motorcycles reserves the right to make improvements and/or design changes without any obligation to previously sold, assembled or fabricated equipment. Riders shown are professional riders on a closed course. FB-201130-EU
---
---
ADVENTURE UNLEASHED
Churn out an incredible 116 ft-lb of torque while still being able to hear the crunch of your AT tires shredding the dirt. The DSR cranks the power up to 11 and transforms any road into the adventure of a lifetime. No shifting, vibration or fumes. The industry leading Z-Force® powertrain effortlessly drives your adventure as your motorcycle seems to silently disappear beneath you.
---
CHARGE UP TO 6X FASTER
Grab lunch. Have a coffee. Recharge. Live your life while adding up to
151 km
of range for every hour you're plugged in. The Charge Tank option is compatible with Level 2 charge stations and delivers roughly 6x faster charging than when compared to a standard wall outlet. Depending on the battery, a typical recharge can now take as little as an hour.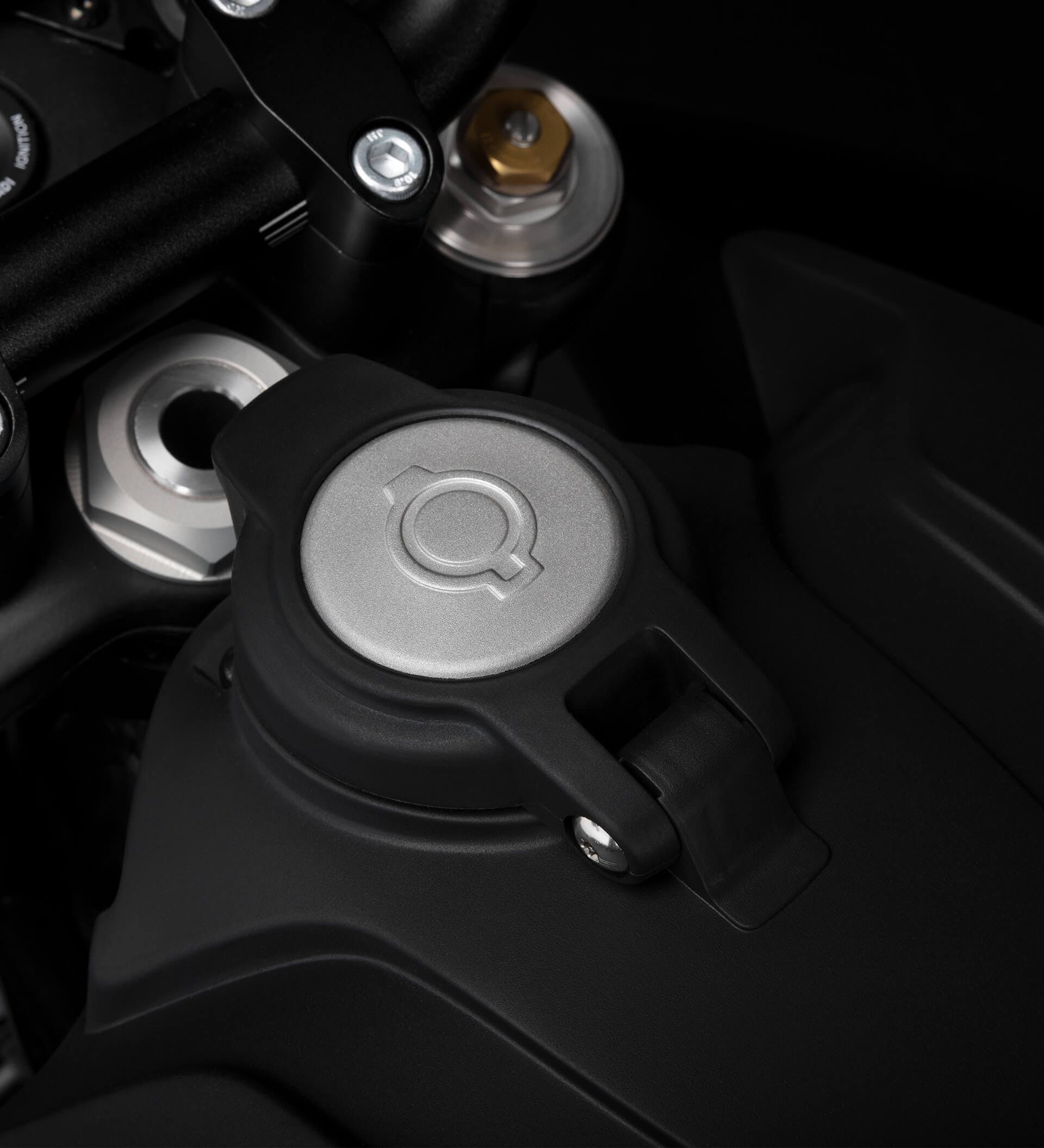 ---
CHARGING. MEET HOUSEHOLD OUTLET.
No special equipment required: your standard household outlets can be used as fueling stations for a fraction of the cost of gasoline. Plug in at night and start the day with a full tank.
Blast down a fire road. Get dirty. Live in the moment. At the end of your adventure the Zero DSR only asks that you plug in. No need to replace clogged filters or dirty oil. The Z-Force® powertrain eliminates the fossil burner mess, trading oil, spark plugs, clutches and filters for a motor with a single moving part. The Zero DSR's ripping acceleration is delivered through a carbon fiber belt that directly connects the motor to the rear wheel. Chain maintenance is a thing of the past.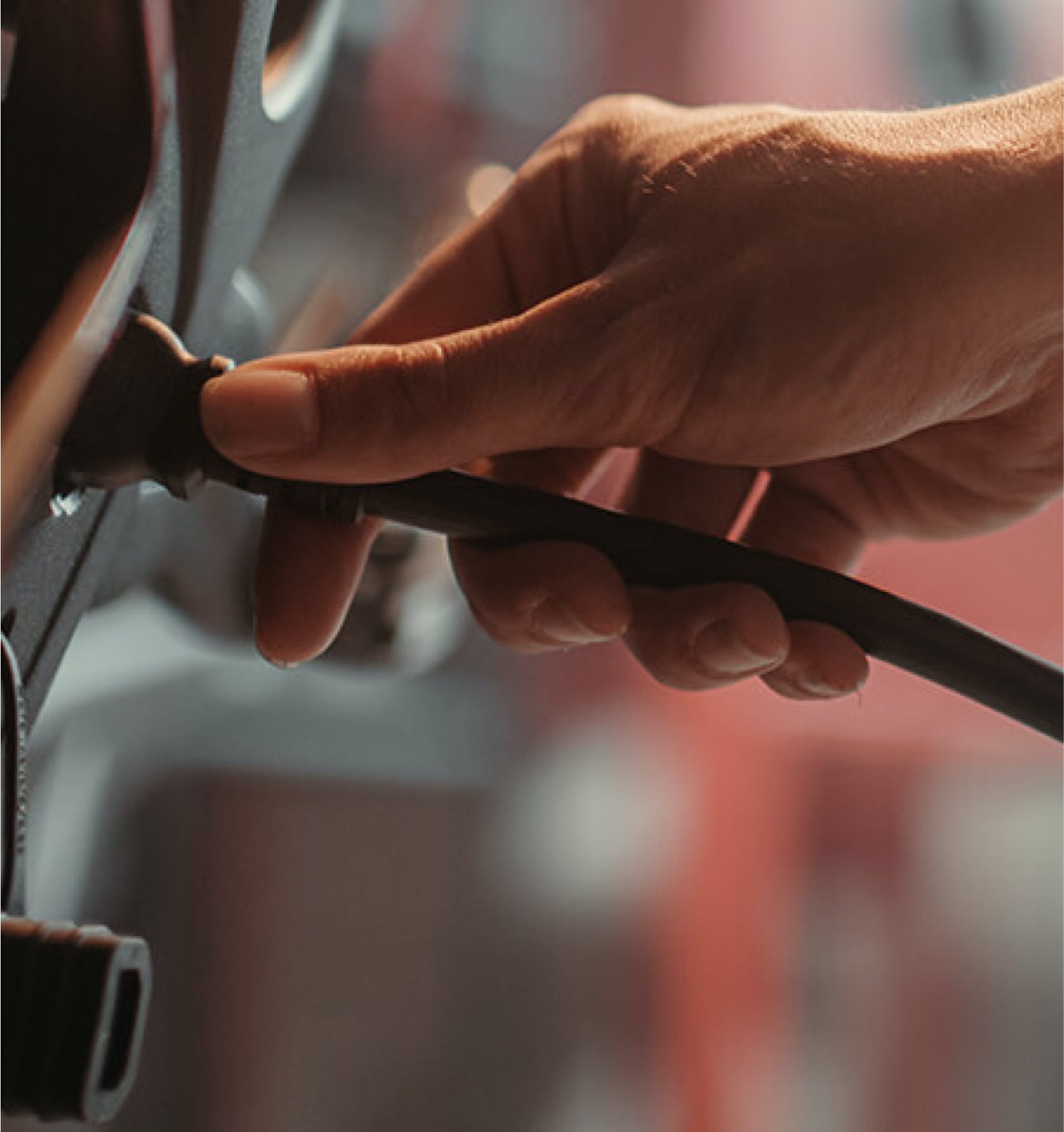 ---
MOTOR
The impressive Z-Force® motor produces smooth power and up to 116 ft-lb with a design so efficient it only requires passive air-cooling. Roll on the throttle for massive acceleration. Roll off the throttle to progressively channel energy back into the battery.
No heavy, complicated or expensive liquid cooling. No fuss. No routine maintenance. This is the industry's most efficient, powerful, and compact brushless motor.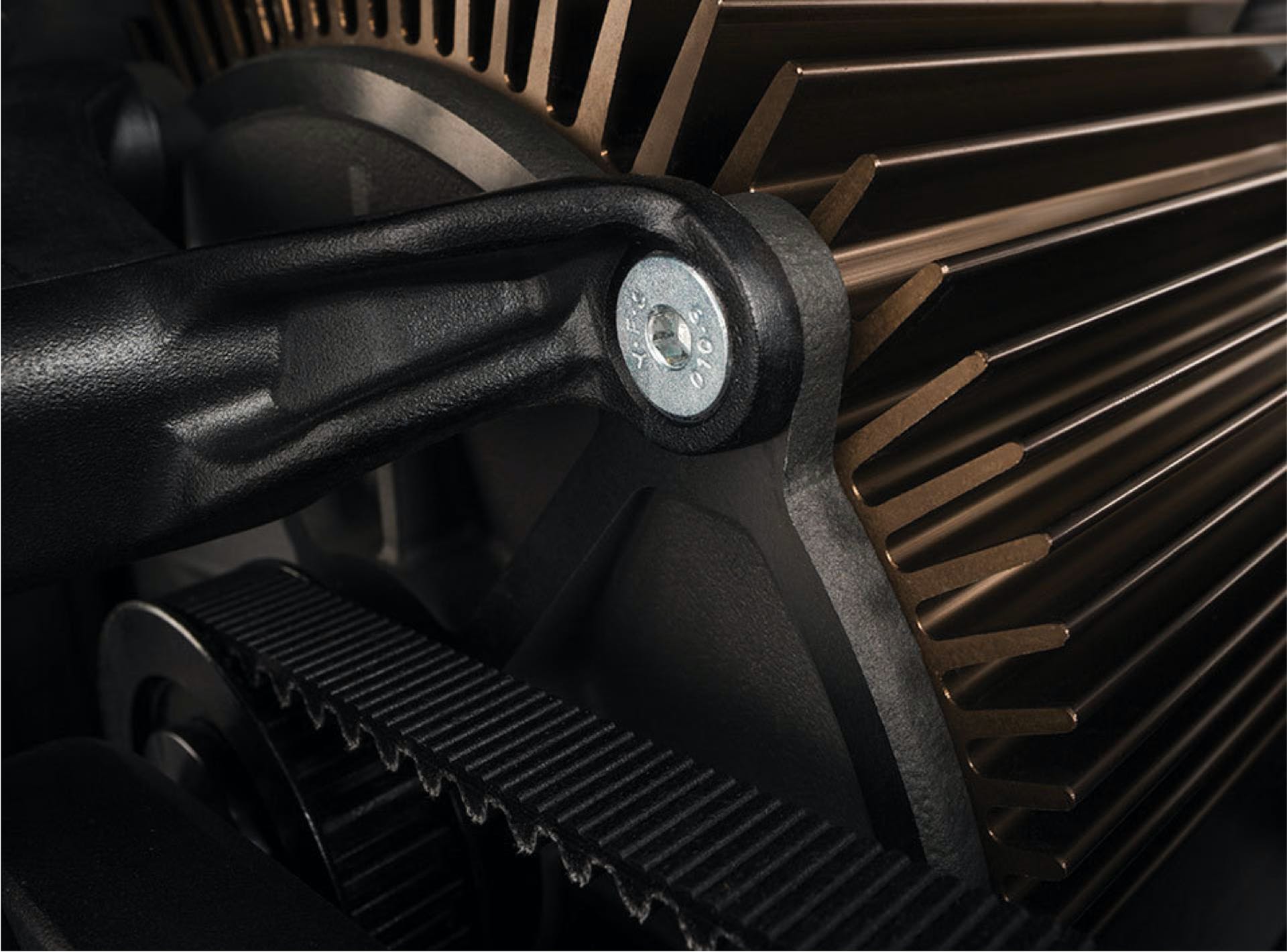 ---
SUSPENSION
Custom-tuned for Zero by Showa, the Zero DSR suspension offers 7 inches of plush travel that enables you to tackle virtually any terrain thrown your way. The entire suspension system can be fully and easily adjusted to glide over any city street or rip down your favorite fire road.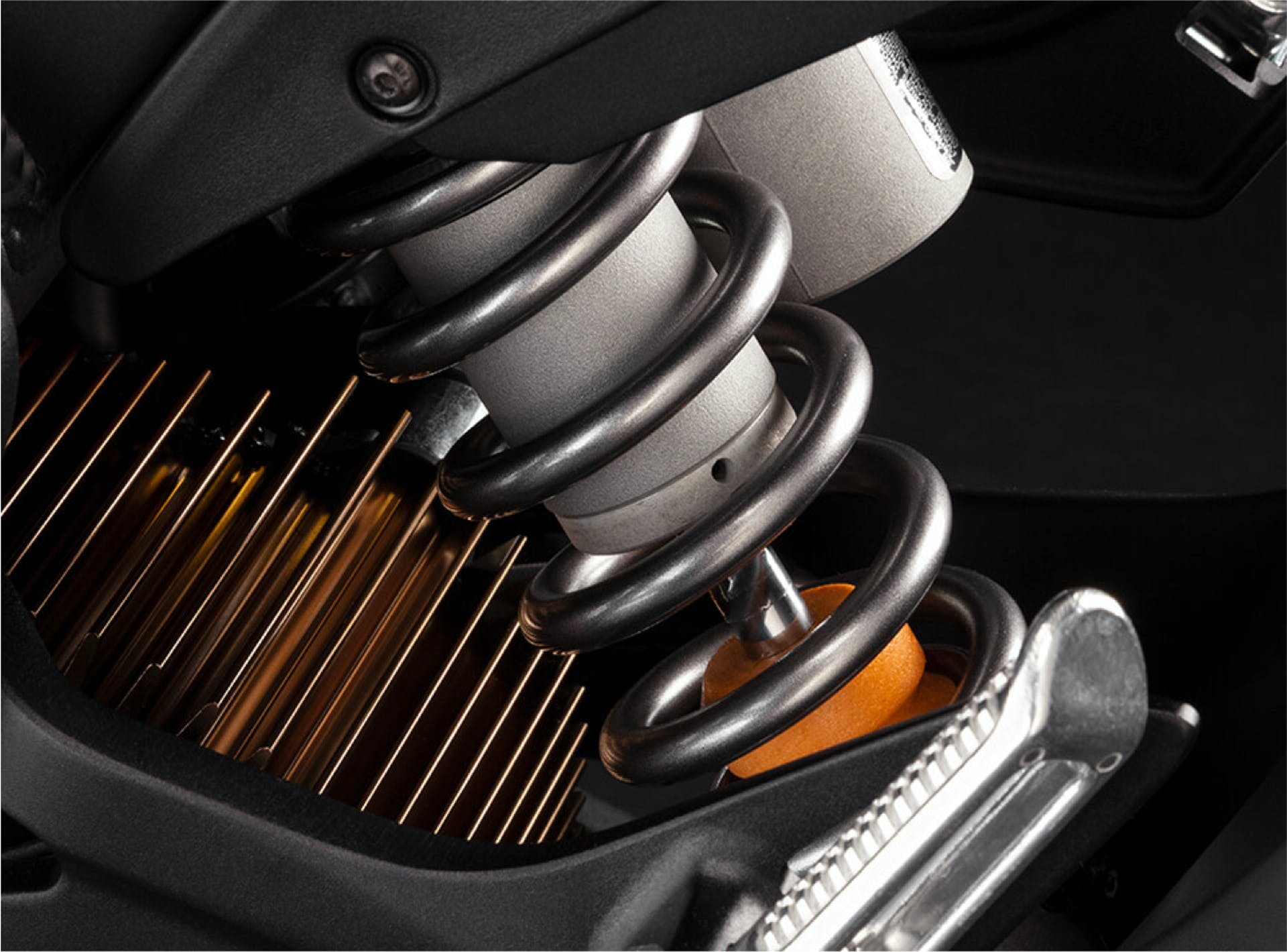 ---
TANK
The standard Zero DSR "tank" is equipped with spacious lockable storage—perfect for stowing personal items like cell phones, wallets, or gloves. Interested in faster charging or greater range? Swap the standard tank for the Charge Tank option for 6x faster charging or the Power Tank accessory that adds an additional 3.6 kWh of battery.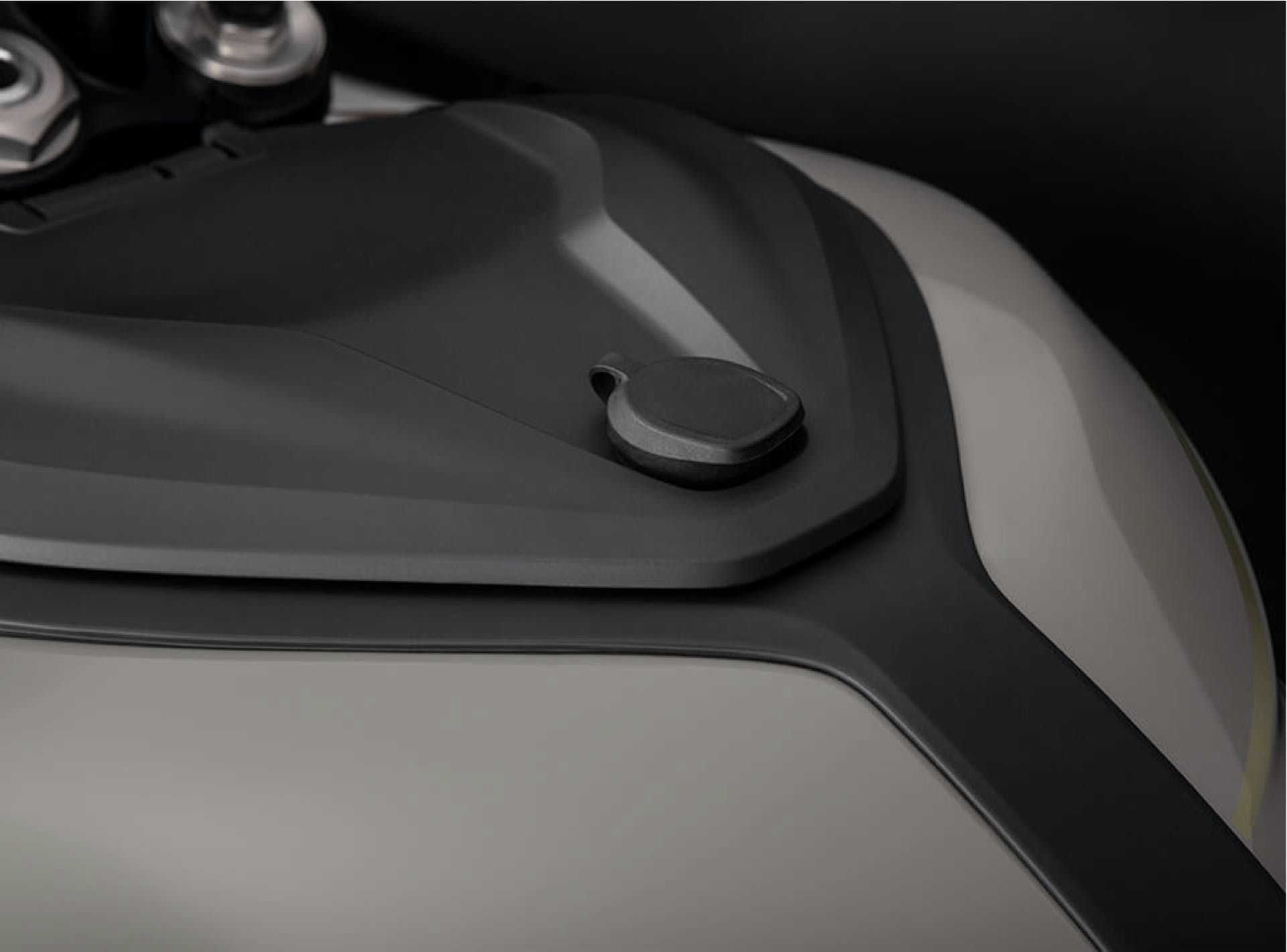 ---
WHEELS AND TIRES
Shred confidently on anything from twisting tarmac to loose fire roads, the Zero DSR's Pirelli MT-60 tires provide superior traction, excellent durability and road feel. The tires are mounted to durable cast alloy wheels and a hollow front axle shaves unsprung weight to improve handling.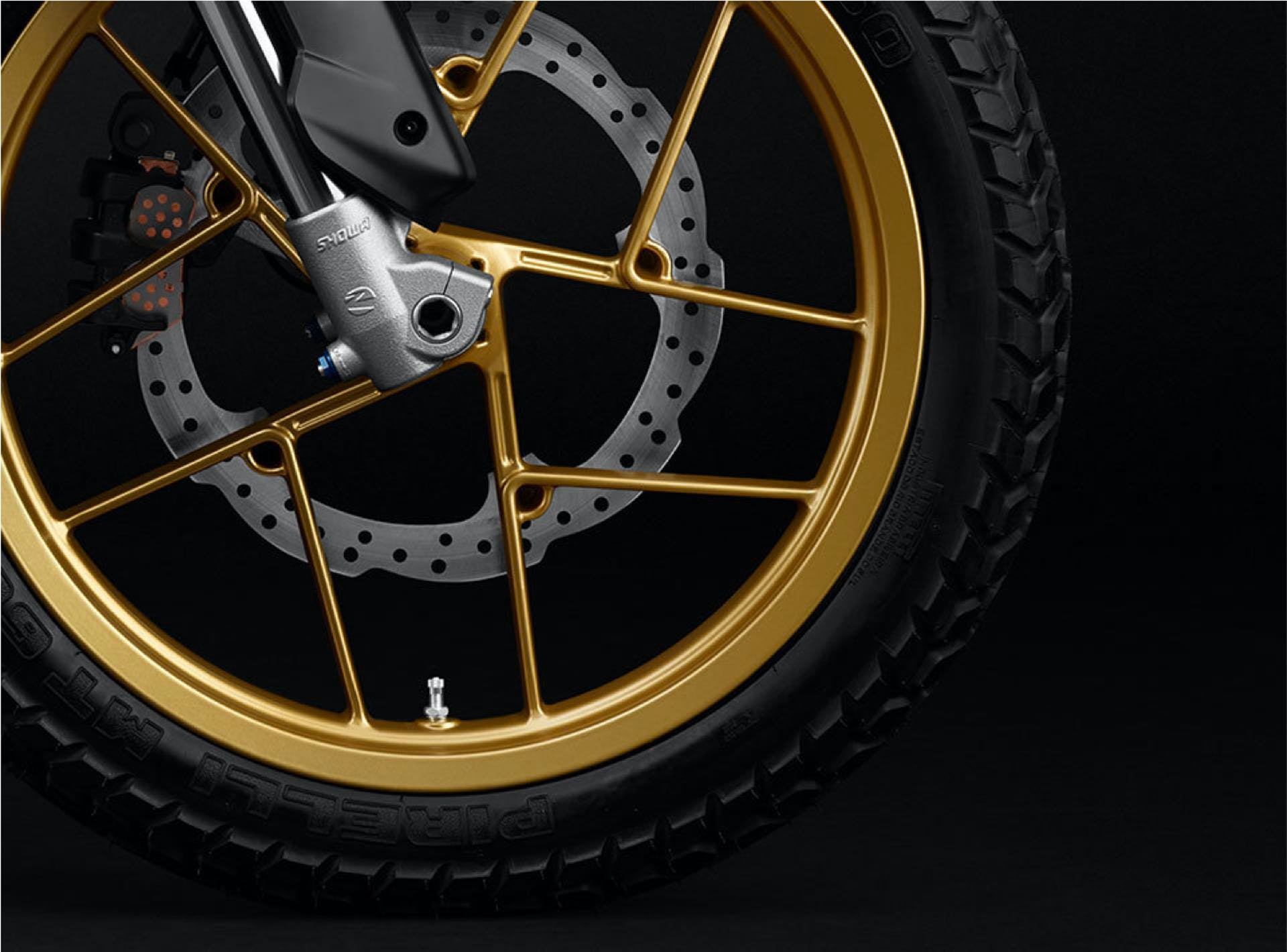 ---