Zero

FXE
Designed to be lightweight
and agile as well as intelligent and powerful, the technology-packed FXE cuts through the air as easily as it cuts through the clutter
2022

ZF7.2 11 KW

ZF7.2

CITY RANGE

1

161 km

HIGHWAY RANGE

1

64 km

COMBINED RANGE

96 km

PEAK TORQUE

2

106 Nm

PEAK POWER

3

33 kW @ 4.400 rpm

33 kW @ 4.500 rpm

CONTINUOUS POWER

11 kW

15 kW

LICENSING REQUIREMENT

A1/B Licence

A2 Licence

TOP SPEED

4

137 km/h

POWER PACK MAX CAPACITY

7,2 kWh

TYPICAL COST TO RECHARGE

1,48 €

CHARGE TIME, TO 95%

5

9,2 hr

» W/ ACC. CHARGER, TO 95%

3,6 hr

WEIGHT

135 kg

SEAT HEIGHT

836 mm

POWER PACK WARRANT Y

5 years/unlimited km
DESIGN
Zero partnered with Bill Webb in 2018 on a Custom build of the Zero FXS. Ultimately we wanted to utilize the build to inspire elements of future Zero motorcycles. Many concept builds push the envelope so far it doesn't translate to the reality of riding and functionality. Bill Webb took a different approach. He set out to create something that pushed the boundary but relatable and something that could become a reality. We were not surprised when the Motorcycle industry loved the bike. This enthusiasm went well beyond our industry.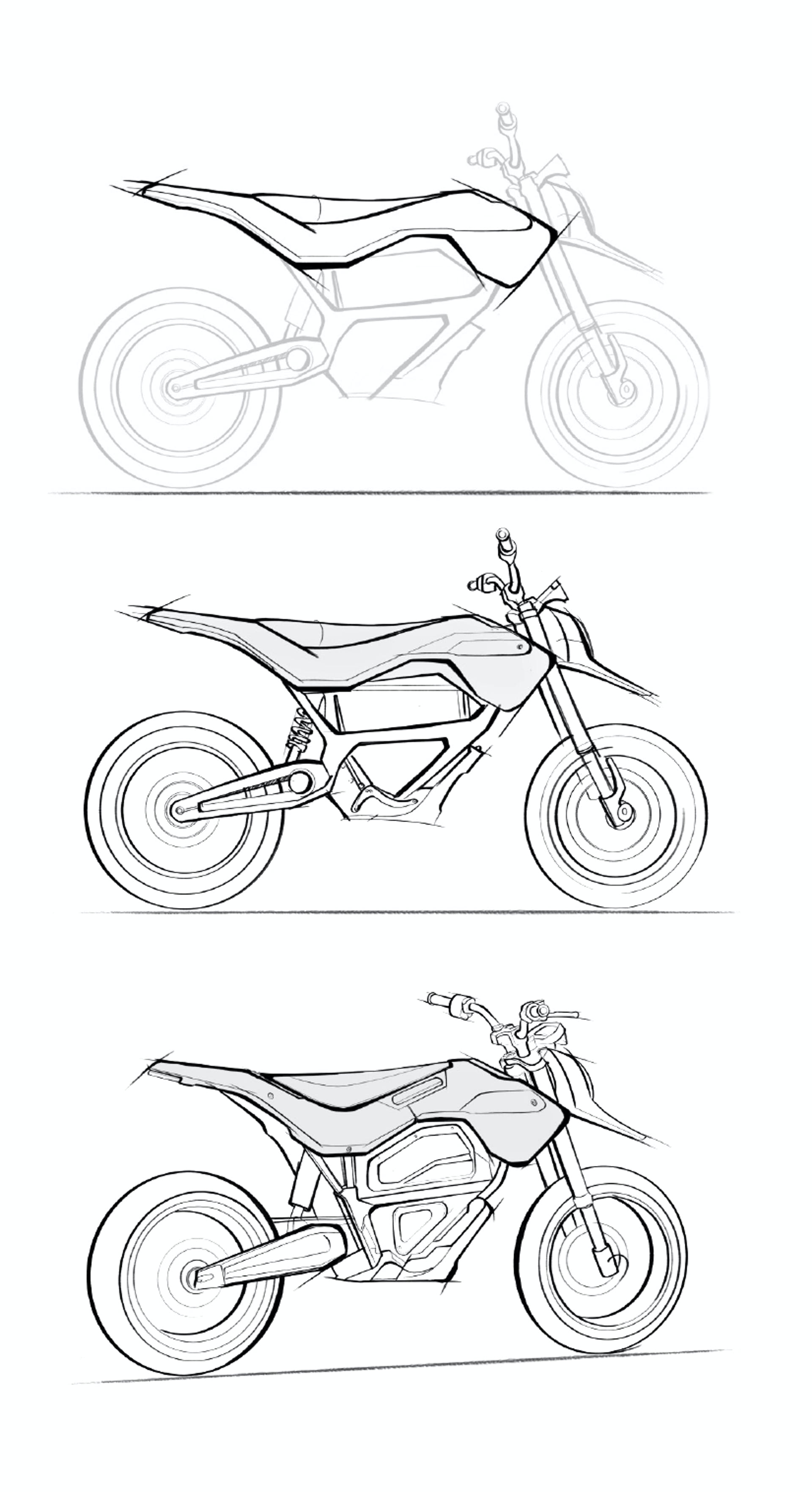 THE BIKE OF TOMORROW. AVAILABLE TODAY.
ADVANCED DESIGN INSPIRED BY THE CONCEPT BUILD BY HUGE DESIGN IN SAN FRANCISCO. DESIGNED TO ADVANCE THE WAY WE THINK OF TRANSPORTATION. AFFORDABLE LUXURY HAS NEVER OFFERED SUCH AN UNCOMPROMISING COMBINATION OF PERFORMANCE AND STYLE.
TECHNOLOGY
Built on the foundation of the revolutionary Zero ZF 75-5 powertrain and Cypher II operating system, the road before the FXE is always bright thanks to new LED head and tail lights as well as a full color and bonded TFT dash to literally outshine motorcycles well above its station. Brains and brawn.


EXPERIENCE
The FXE is lighter than any motorcycle with this much power, has no gears and clutch, and an upright riding position making it the most user-friendly vehicle on the road. This bike truly becomes a seamless extension of the rider. Gliding effortlessly through traffic has never been so fun. The FXE is the motorcycle rides as smooth as it looks.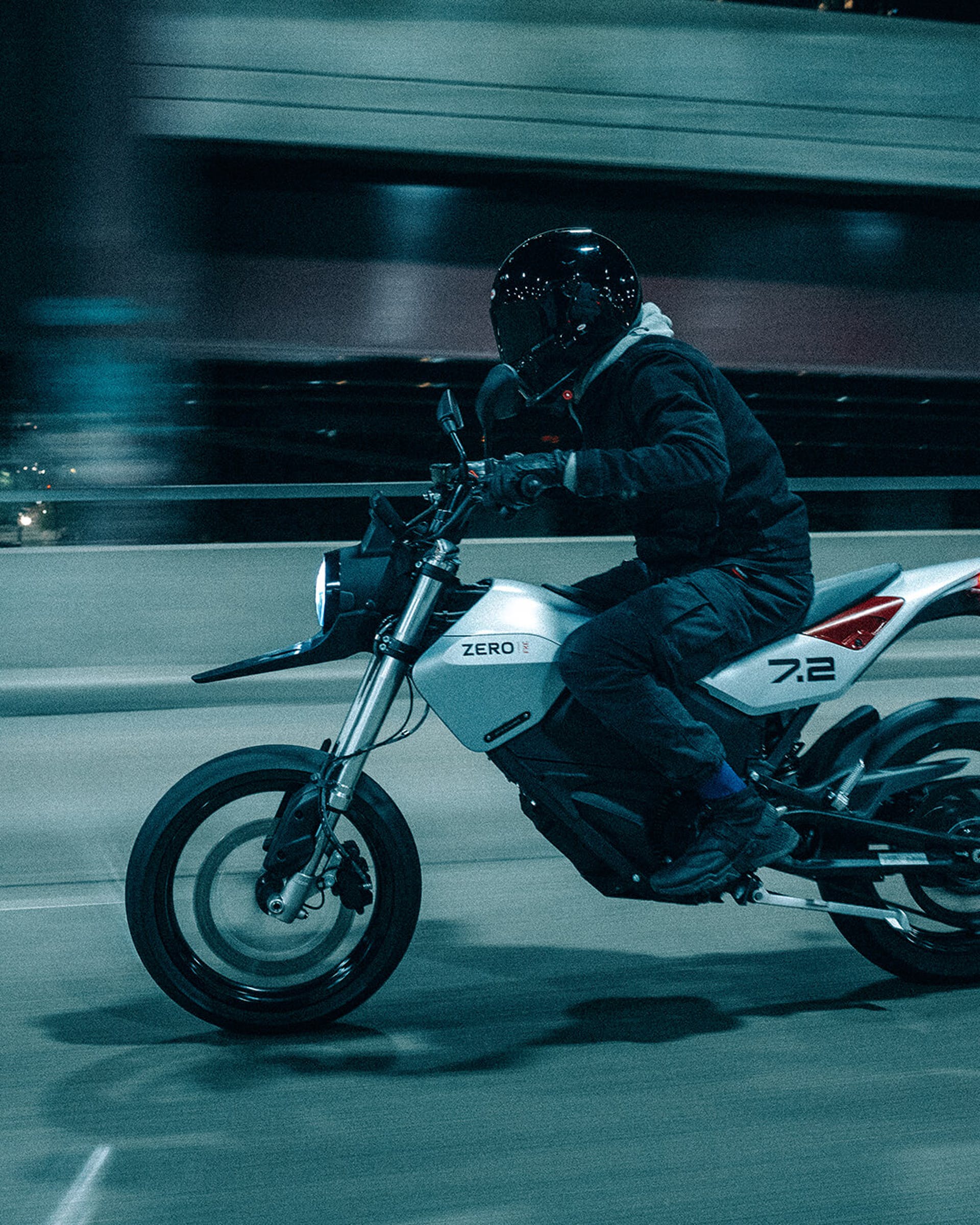 1. Range and top speed vary based on riding style and drivetrain configuration. 2. Peak torque is net torque according to UNECE regulation No 85. 3. Peak power is net power according to UNECE regulation No 85. 4. Top speed may vary with state of charge, rider and riding conditions. 5. Charging time and range may vary. Charging rate is dependent on charge station compatibility and capacity. Range varies by model, options and riding style. 6. The Power Tank is not compatible with motorcycles equipped with the Charge Tank or with an additional 6 kW Rapid Charge module installed.
©2022 Zero Motorcycles, Inc. All rights reserved. Zero Motorcycles, its logo, Zero S, Zero SR, Zero DS, Zero DSR, Zero FX, Zero FXE, Zero FXS, Zero SR/F, Zero DSRP, Zero FXP, Zero MMX, Z-Force® and Take Charge™ are trademarks or registered trademarks of Zero Motorcycles, Inc. Specifications and pricing are subject to change without notice. Imagery may not reflect most current product specifications. Zero Motorcycles reserves the right to make improvements and/or design changes without any obligation to previously sold, assembled or fabricated equipment. Riders shown are professional riders on a closed course. FB-210723-EU